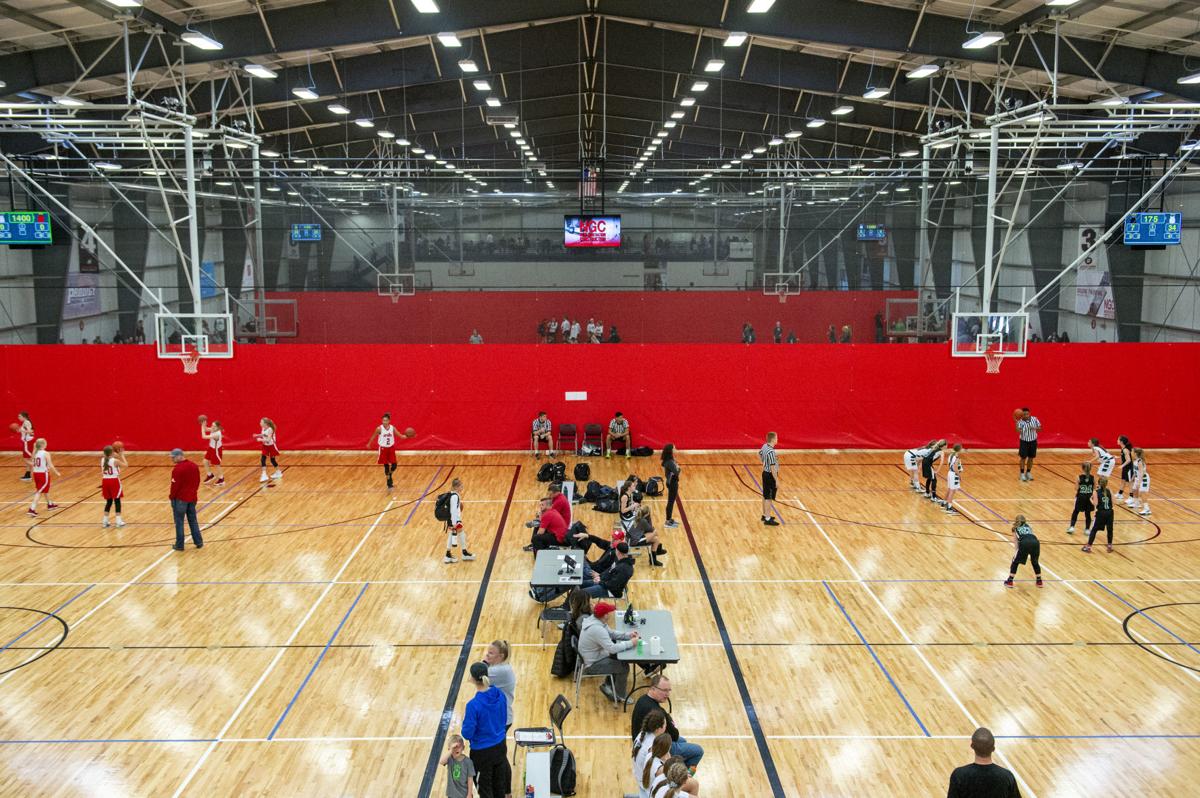 Basketball teams fill courts at Speedway Village during the No Zone Midwest Meltdown in January. The complex in southwest Lincoln has eight basketball or 12 volleyball courts.
Being smack dab in the middle of the country gives Lincoln an appeal like few other cities have, and that advantage, combined with the right facilities, could bring lots of youth sports teams into town.
"What we know is that sports organizers have wanted into the Nebraska market, the Midwest market, and are willing to create new tournaments to get into the market," said Jeff Maul, executive director of the Lincoln Convention and Visitors Bureau. "There are select- and club-level tournaments happening every day."
In March, Lincoln will christen its third large sports performance facility when Kinetic Sports Complex joins the Lincoln Sports Foundation Sports Complex and Speedway Village as venues suited for tournaments.
"There are opportunities to collaborate with each other. Between LSF and Speedway, we could handle a pretty large soccer tournament," said Dan Lesoing, president of LSF Sports Complex. "We have 15 fields, and with their outdoor fields, that would be 25 or 26 fields. It's not that hard to get from here to there. People can stay downtown, and, from there, it's 10 minutes to either site."
LSF, formerly the Abbott Sports Complex, is in northeast Lincoln just off the interstate. Speedway Village is in southwest Lincoln, just a few blocks off the West Bypass. The new Kinetic Sports Complex is going up along West O Street, with easy access to the interstate and downtown Lincoln.
Sam Manzitto Jr., president of Manzitto, one of the developers of the project, said he expects Lincoln's newest facility to make a difference.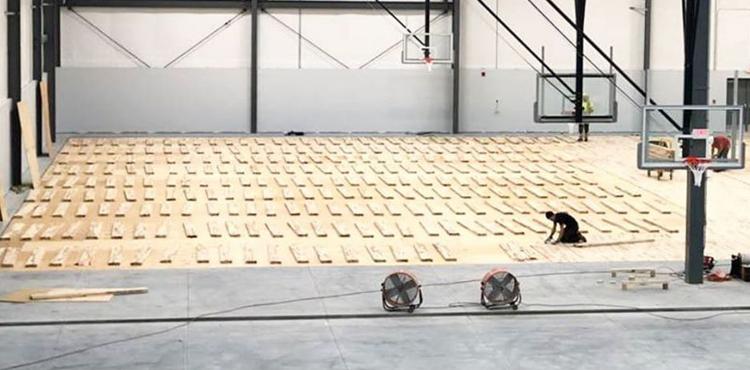 "I do know when you get to tournaments with 300 teams, you need a lot of venues," he said. "Our facility is not competition to other facilities in town. It just helps support the continued growth of youth sports."
Manzitto said local club coaches will have a hand in the growth. Matt Cumro, the director of Supreme Court Basketball, will have his teams training at Kinetic and Speedway. Maggie Griffin, director of Volleyball Club of Nebraska, will also have teams based at Kinetic.
"Matt is already hosting three or four tournaments in Lincoln. Instead of hosting at four or five high schools and small venues, now maybe it would be just two venues," Manzitto said. "Maggie only hosted one tournament and now has a real opportunity to grow and host six or seven."
That translates to families from Nebraska with children playing on youth sports teams spending a weekend or two at home instead of traveling out of state. And families from other states spending weekends at Lincoln hotels, eating at Lincoln restaurants and filling their cars and SUVs with gas as local stations.
Cumro said he thinks the opportunities with the indoor facilities in Lincoln are wide-open.
"I think collaboration is the way we need to go if we want to attract larger tournaments," he said. "We have the facilities, and it's an attractive destination for larger events."
Manzitto said Kinetic will also be open to other opportunities.
"All eight of our courts are wide-open, so it could be a venue where the city can attract other uses of the facility, not just sports," he said. "Like a lawn and garden show or a quilting convention. The sky is the limit."
Williams said basketball tournaments would be a good start, especially those events that draw college coaches to evaluate young players.
"I used to coach college basketball, and I think we have a way better chance to get to the forefront by luring an existing tournament," he said. "When you build from the ground up, you have to compete with so many others and fit it. College coaches know their schedules and their routines and they are used to going to the same spots every summer."
All of that will require coordination, which Maul said the Convention and Visitors Bureau can facilitate.
"The last thing a sports organizer wants to do is come in to 80% of perfect," he said. "They want 100%. Parking, concessions, facilities. All have to be willing to work together.
The attractions in Lincoln and the location, with easy access from Interstate 80, I-29 and U.S. 81, are a big draw.
"Families are looking for new destinations. A lot of these tournaments are the vacation for these families," Maul said. "They maybe never had the opportunity to come to Lincoln, but we know people have wanted into our area."
* ( 16 Different Amateur Sports ) *
( Teams, Officials, Tournaments, & Facilities ) *
1-800-622-7370
. . . . . . . . . . . . . . . . . . . . . . . .
www.sadlersports.com/soda
. . . . . . . . . . . . . . . . . . . . . . . . 
"Proudly Serving The USA/Canada 
Since 1981"

www.sportsplexoperators.com
. . . . . . . . . . . . . . . . . . . . . . .

. . . . . . . . . . . . . . . . . . . . . . . . . . . . . . . . . . . . 
"Proudly Serving The USA/Canada 
Since 1981"
. . . . . . . . . . . . . . . . . . . . . . . . . . . . . . . . . . . .