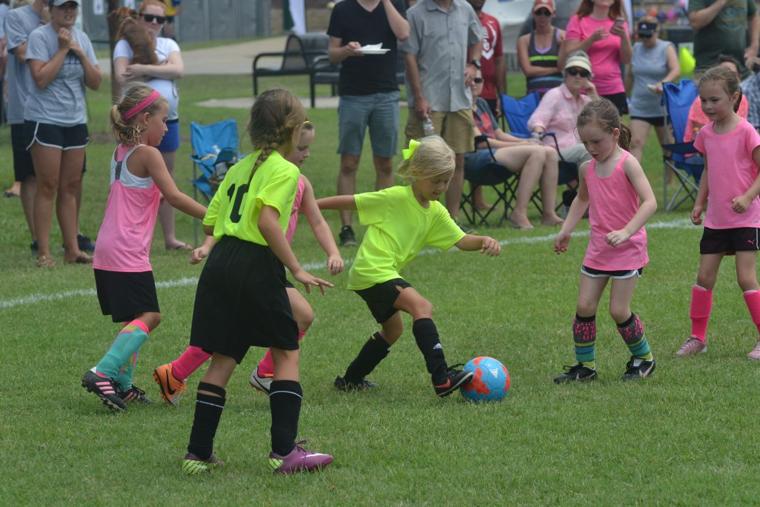 Owasso, OK. – In early July, 1,800 soccer players will descend on the Owasso Sports Park North for one of the largest youth soccer tournaments in Oklahoma.
   With a capacity for more than any one group could ever fill, the park is a hidden gem in Owasso.
   "Many tournament have been held here, many victories have been celebrated, and many growth opportunities have been shared," Elishya Cook said. "This is what makes it beautiful…. No matter the outcome, families make memories here."
   As an Administrative Coordinator for Recreation and Culture in Owasso, Cook knows the park on 116th Street is a daily summertime destination.
   Aside from the expansive softball, baseball and soccer complexes, the park also holds Funtastic Island, which Cook called, "one of the most coveted parks in Owasso to host birthday parties, family reunions, graduation parties, baby showers and many other life events."
   For Owassons who think they know the park inside and out, there are a few major developments on the way.
   "A feature splash park with state of the art equipment, additional soccer and baseball fields, a new parking lot, revision of existing parking lots, and a 3.2 mile walking/running trail around the entire Sports Park," Cook said.
   The park has a wide access road, plenty of parking lots, and fencing around the perimeter of the fields.
   At the entrance, a memorial greets visitors and reminds them of the provisions for their present blessings.
   "The Veterans Memorial was dedicated to all service men and women to honor the sacrifices they have made for our freedoms," Cook said. "The Veterans Memorial has been a place of reflection, celebration of achievements, and ceremonies to honor our Veterans and the fallen."
. . . . . . . . . . . . . . . . . . . . . . . .

www.sportsplexoperators.com

www.sadlersports.com/soda
. . . . . . . . . . . . . . . . . . . . . . . .