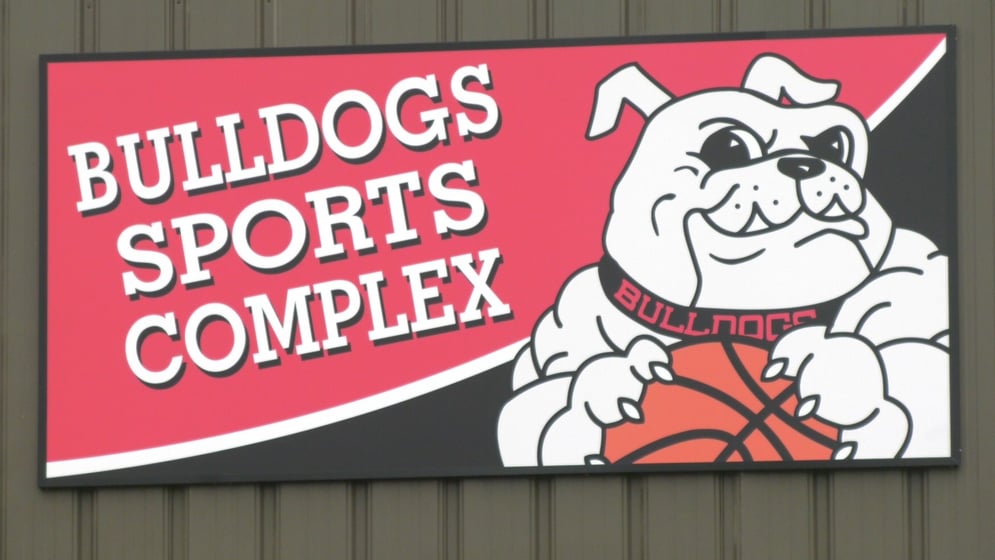 ~~
The Binghamton, NY  Bulldogs joined our community in 2017 and since then team owner Jimmy Evans has worked to get the organization more involved with the community. The team's latest project looks to continue that progress in a major way.
For the past 7 months, construction has been underway on the Bulldogs Sports Complex located at 1025 Robinson Hill Road in Johnson City. The facility will serve as the home court for the Binghamton Bulldogs. Out of the American Basketball Association's 185 teams, this will make the Bulldogs the only one in the league with their own dedicated facility. Evans says this has been a dream of theirs since the Bulldogs started playing.
"We've been renting space in many different local schools and colleges and a lot of the venues can't hold the fans that we get," says Evans. "We really needed our own space to accommodate our growing fan base."
The complex's uses don't stop there however. It will feature an NBA size court for the Bulldogs to play on, along with 2 high school size courts. These courts will be used for a variety of youth basketball programs from summer camps to clinics and training sessions. Evans says in the fall they will be launching 7 or 8 AAU teams and that they will be hosting tournaments often. He says it will be basketball around the clock.
"It really seemed like just the perfect option for me and what I enjoy doing," says Evans. "I love giving back to the community, I love creating opportunities for people through sports. I think sports are a great way to channel energy as a kid and learn some values and responsibilities. And I think this complex will offer a lot of people that opportunity."
Along with all the youth basketball Evans says they will be offering volleyball programs as well.
Evans says they already have basketball tournaments in the works for August and the Holiday season. The Bulldogs Sports Complex will be holding its first summer camp at the end of June, with the grand opening to the public planned for the end of July.